Problem
Many of the patients at First Rehabilitation in Palm Beach, Florida, are faced with high deductibles and large copays. Although often aware of their insurance's shortcomings, the stressful situation was only made worse when working with a subpar payments system. Patients often had long wait times for in-person transactions, and the practice manager had to log in to a separate system to see if a copay had been collected.
" We have a busy front desk, and it's hard to work up there. Sometimes we are six patients deep waiting to pay their copays. The old system was awful, and it went down all the time." Sandy Agel, Practice Manager
The unreliability and murky view of the financials weren't the only problems. The system also didn't work seamlessly with the center's wellness program, which needed an easy and flexible way to process members' recurring payments.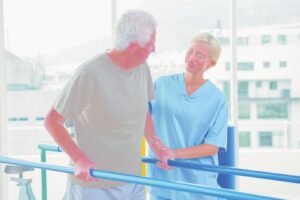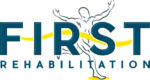 A busy center for physical and occupational therapy wanted to replace a clunky payments solution that bogged down front-end processes and made back-office work miserable. Even when the system did work, only one person could use it at a time, and the manager couldn't get a clear picture of the accounts receivable without lengthy manual procedures. After adding Liquid Payments, the practice's leadership was able to cut down wait times, improve the patient experience and rest easy knowing they didn't have to worry about getting paid on time.
Solution
Liquid Payments allows multiple people to use the system at the same time, giving front desk employees the ability to help three patients at once. Additionally, the practice manager can get a real-time view of how much revenue is coming in — and whether it's being received from the patient or the insurance company — thanks to the robust reporting program.
" I can tell you exactly how much I took in last week from patients. I can even separate that, and see how much of it is coming in virtual credit cards from insurance companies. Nobody has to wait, and If my staff doesn't remember if they collected a copay, I can always check on Liquid Payments. It's amazing." Sandy Agel, Practice Manager
The solution also makes it easy for the wellness center to adjust the recurring payments to fit their patients' busy lifestyles, pausing membership fees and reinstating them as needed with just a couple clicks.
Result
Although copays and deductible amounts are out of their hands, First Rehabilitation improved the patient experience by reducing check out times and being able to quickly answer questions about account balances.
Staff overwhelmingly prefer the new front desk workflows, and it's shaved hours off the time spent on labor-intensive manual tasks that the practice manager had to perform each week.
Along with increased visibility into the business, Liquid Payments has also reduced the number of missed copays and improved the way payments are received from insurance companies.
"We get paid virtually. We literally get a fax, which is a copy of a credit card from insurance companies. That would have been a nightmare with the old system, now I just log on, plugin the numbers, and that money is deposited. There's nothing to do other than that. I don't have to re-verify or get a code. I love this program. Seriously, I mean it. I love everything about it. I wish more people knew about Liquid Payments." Sandy Agel, Practice Manager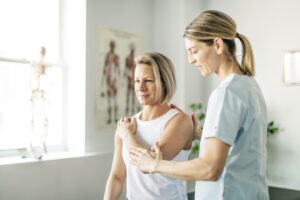 IMPROVED CASH FLOW
Overall collections
improvement
BETTER EFFICIENCY

Time spent on patient
collections
HAPPIER PEOPLE

Patient satisfaction increase due
to convenient payment options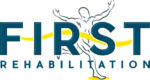 First Rehabilitation
Palm Beach, Florida
A leading rehab center dedicated to getting patients back to a pain free and active lifestyle using superior treatment therapies and state-of-the-art equipment.
"About Liquid Payments"
Liquid Payments is an omnichannel payments platform designed for medical, dental, and veterinary practices to help drive financial health, create operational efficiencies, and patient convenience.
The feature-rich platform uses RPA (Robotic Process Automation) technology, to facilitate the automatic posting of payments into the patient's account and can also be utilized to gather data on patient balances owed to facilitate an improved process for capturing payments. The solution leverages the latest in "smart" payment terminals at the point-of-sale, along with payment card tokenization, mobile technology, and an ecommerce component.
Some of the key features include:
‣ Secure payment card capture, for any payment type
across the platform
‣ Auto charging of patient balances owed
‣ Multiple contactless payment options-text / email-to-pay
‣ Robust, automatic recurring payment plans
‣ Actionable, mobile statements, (summary statements via
text/email with embedded payment link)
‣ Integration with any existing EMR/EHR or practice
management system