Problem
The Smilist had been using a workaround to collect some payments through its appointment-setting program prior to working with Liquid Payments. Not being connected to the credit card processor, it didn't function well. The expanding business needed an integrated system that would keep track of everything in one place for all of its locations.
Another issue was the heavy administrative burden put on the individual offices. Each one had to physically run patients' credit cards and then manually post the transactions to the practice management system (PMS). Staff had to repeat this process for recurring payments as well.
"We wanted to be more efficient. Sometimes it's hard to see the value right away – until you dig into how many staff hours it takes to reconcile, how long it takes to go in and post payments." Gina Cancilla, Director, Revenue Cycle
Security was another concern. Patients often made payments over the phone, which increased the risk of human error, like writing down the wrong number or forgetting to shred the paper after completing the transaction.
"We always have to watch with compliance and where we're putting credit card numbers, we needed more safety and security." Gina Cancilla, Director, Revenue Cycle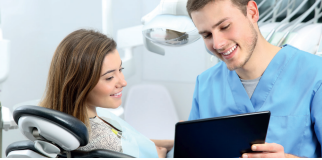 With over 30 locations in New York and New Jersey, a branded dental service organization (DSO) needed a complete payments solution that would benefit patients and employees alike. The Smilist team focuses on providing exceptional care in all of its offices and wanted a partner who was equally dedicated to their mission.
The company had been using Heartland Payment Systems for credit card processing since opening in 2014, so Revenue Director Gina Cancilla reached out to her representative for help with the growing business' changing needs. Coming from a larger medical organization, Cancilla knew there were products available with all the capabilities a modern practice requires, like advanced security and an auto-posting feature. Liquid Payments answered the call and quickly got to work implementing an integrated system that streamlined processes across the business.
Solution
Although the company's PMS provider told Cancilla it could only work with one payment processor, Liquid Payments easily integrated with both Heartland and the existing PMS.
The auto-charging feature now processes monthly orthodontic payments and dental plan charges without the need of staff assistance, and a bot in the system posts those payments back to the PMS automatically.
"It really helps with workflow at the front desk. It's busy trying to get everyone through, and the little bit of help with auto-payment is important. The reconciliation is easier, too."
Gina Cancilla, Director, Revenue Cycle
Credit card information is conveniently and securely stored in the system using tokenization, and patients can receive account notifications via text and pay bills using their smartphones.
Because it's fully integrated, the Liquid Payments solution also allows the revenue cycle management team to access vital information without logging into the PMS. It provides easy-to-read reports showing where and how the business is collecting money, among other valuable data.
Result
After implementing Liquid Payments, the Smilist was able to put manual tasks on auto-pilot and spend more time focusing on creating an even better patient experience. Knowing the recurring payments are going to come in automatically has brought peace of mind to Cancilla and the rest of the leadership team.
The Smilist has also gained greater insight into the business, helping them to make strategic decisions that save valuable time and resources. They reduced the number of paper statements sent each month, and administrative staff no longer has to manually keep track of statements and payments because Liquid Payments does it all for them. But they aren't the only people happy with the changes.
"We have positive feedback from patients quite often. We're not taking payment over the phone anymore, so we're able to send a text or email, and they can return payment right back on the portal. They do feel safer."
Gina Cancilla, Director, Revenue Cycle
The leadership team appreciates the added security, too. Working with a HIPPA- and PCI-compliant partner ensures they are following the rules and doing what's best for their patients.
"Liquid Payments has been really open to our needs. I don't think people see how easy the team has made it for us to transition into their platform. We've got great support."
Gina Cancilla, Director, Revenue Cycle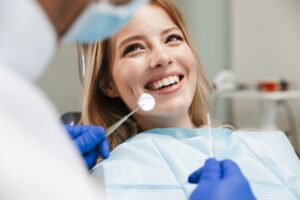 IMPROVED PROFITS

Cost of materials decrease since
implementing digital invoices
BETTER WORKFLOWS

Employee productivity increase due to streamlined bill pay options
HAPPIER PEOPLE

Patient and employee satisfaction increase per internal survey

The Smilist
New York and New Jersey
A growing dental service organization with more than 30 locations that is dedicated to providing exceptional experiences at all of their state – of – the – art offices.
"About Liquid Payments"
Liquid Payments is an omnichannel payments platform designed for medical, dental, and veterinary practices to help drive financial health, create operational efficiencies, and patient convenience.
The feature-rich platform uses RPA (Robotic Process Automation) technology, to facilitate the automatic posting of payments into the patient's account and can also be utilized to gather data on patient balances owed to facilitate an improved process for capturing payments. The solution leverages the latest in "smart" payment terminals at the point-of-sale, along with payment card tokenization, mobile technology, and an ecommerce component.
Some of the key features include:
‣ Secure payment card capture, for any payment type
across the platform
‣ Auto charging of patient balances owed
‣ Multiple contactless payment options-text / email-to-pay
‣ Robust, automatic recurring payment plans
‣ Actionable, mobile statements, (summary statements via
text/email with embedded payment link)
‣ Integration with any existing EMR/EHR or practice
management system